Epicure room
Both of our epicure rooms, the Zweigeltsuite and the Veltlinersuite were opened in April of 2011.They are both very generous in size with an extra long bed (210cm), mini bar, Nespresso machine, large flat screen TV and internet access. In the light-filled bedrooms with large windows and electric blinds you will find a comfortable, functional sofa which can be turned in any direction, on which you can either have a relaxed chat or comfortably watch TV. The harmonious floor lamp conjures soft light in the spectral colors.
Romance room
This room is decorated in a romantic floral country style with real wood furniture and it will impress you with its rural charm.
The room has a beautiful four-poster bed, with rose print bed sheets, a two part closet and a very comfortable couch. In addition, the table is adapted to a tiled stove artwork, which gives the room a special touch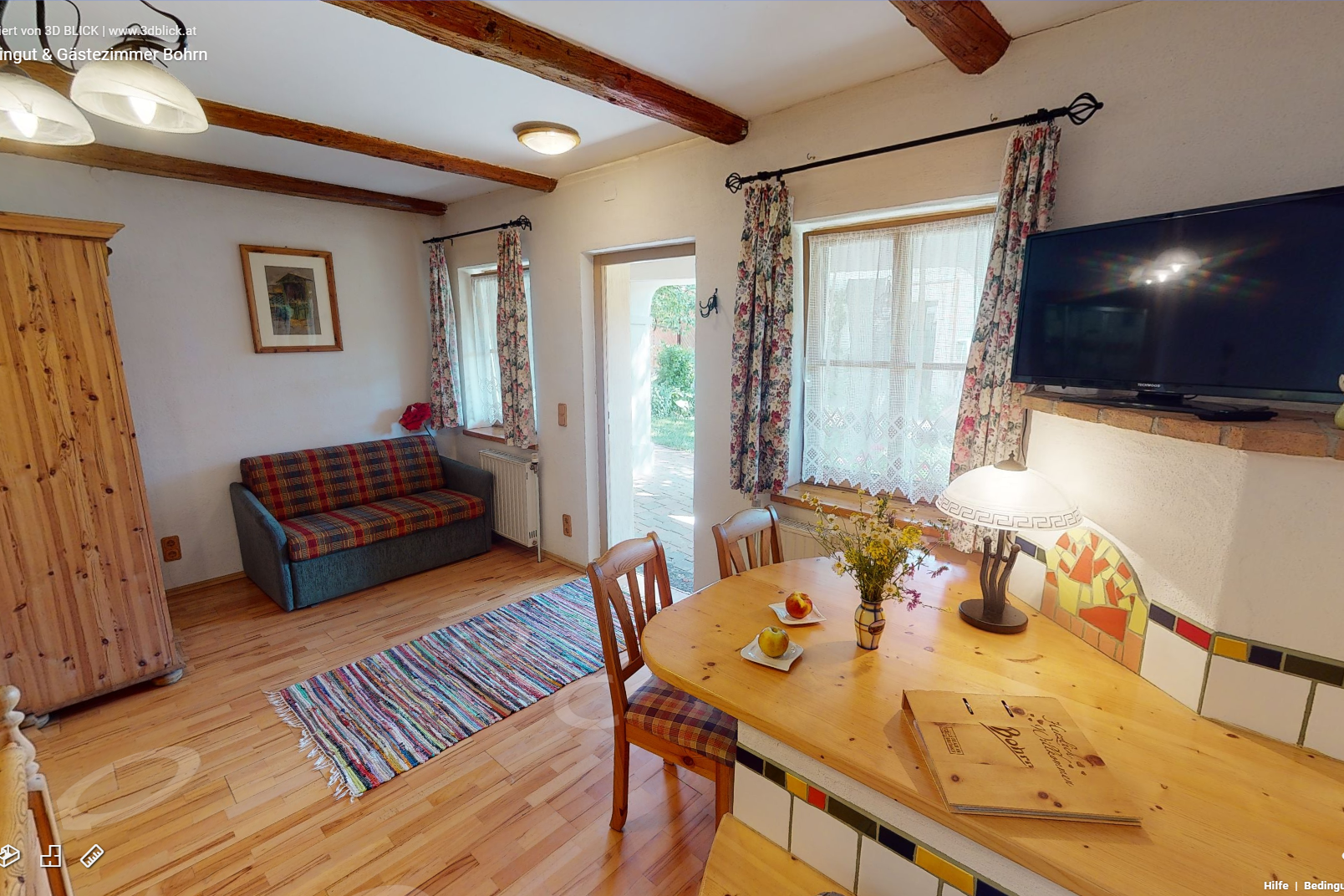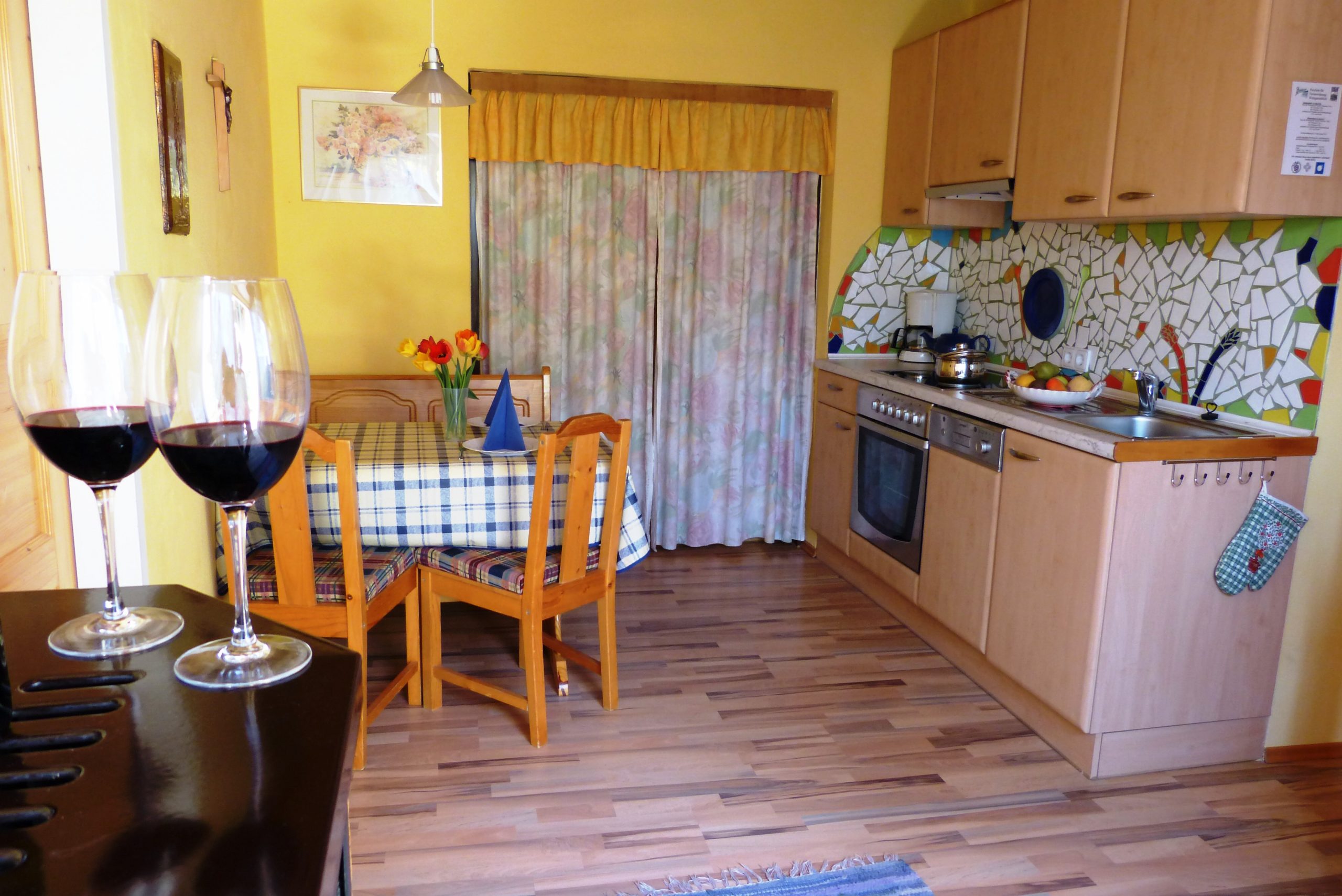 Apartment Vineyard View
Our apartment "Weingartenblick" has a spacious kitchen, including a microwave and dishwasher. In this apartment with its spacious Bathroom shoring and toilet, you can choose whether you want to take a bath or prefer to use the shower.
The master bedroom is furnished with real wood furniture and can accommodate 2-4 people. In addition to the comfortable double bed and the 3-piece closet are also a comfortable couch and one single bed in the room.
Both apartments are fully equipped with cooking and eating utensils, stove, refrigerator, coffee maker, dishes, as well as bed linen, towels and dish cloths.
Apartment "Arkaden"
With our apartment "Arkaden" you can rent and choose between one or two bedrooms and a fully equipped kitchen. Each bedroom has a double bed and a 2-piece closet, a private sanitary block with a shower, a sink and a toilet. Both rooms are decorated with light wood furniture and a four-poster bed.
Start with a hearty breakfast with local and homemade delicacies in a new exciting day. We are more than happy to consider your personal preferences.